We are fortunate that we live in San Francisco and that the most astute people from around the world gravitate to the Bay Area and move to San Francisco. Fifteen years ago Environmental Justice Advocacy established itself at 4909 Third Street in San Francisco and then four years ago we moved to Executive Park, 5 Thomas Mellon Street, with a beautiful view of the Bay and of course free parking. We continue doing what is do best representing the "true community constituents" the ones that come to us for help, which we offer them without reservation. We build relationships; good relationships and we are a movement. (more)



Here in San Francisco we pride ourselves that we are the City that knows how. We will try to address issues pertinent to our times and focus of Quality of Life issues. We will do this by going to City Hall and speaking out and also by posting relevant articles on this web site. We will stand by our youth and do all in our power to reduce crime and violence. We will work both with the Executive Branch and the Legislative Branch to make good stuff happen.

Bayview Hunters Point Poised for Gentrification: The Last Frontier (1/18/14)
We the People of the United States (12/27/13)
The Demise of Capitalism Brought to an End in the Year 2008 (12/27/12)
The Failure to Support Community Response Network with a Viable Blueprint (12/01/12)
Minority Voters Send a Strong Signal in Electing President Barack Hussein Obama (11/12/12)
San Francisco's Office of Emergency Services (10/31/12)
Corrupt Forces Taking Control of Our Playing Fields and Recreational Facilities (10/22/12)
San Franciscans In Large Measure Did Right In the Ross Mirkarimi Case on October 9, 2012 (10/09/12)
The San Francisco Unified School District (10/09/12)
White Collar Crimes and Public Resentment (11/19/11)
The Growing Filthy Rich and the Very Poor (11/19/11)
An Oriental Orientation of Sorts in San Francisco (11/14/11)
Our Resources in the Bay Area and Beyond (11/01/11)
San Francisco County Transportation Authority (11/01/11)
SF Supervisors Arrogant (10/23/11)
San Francisco Deserves the Best Leadership (10/15/11)
Wall Street Treats Most Folks Like Slaves (10/03/11)
The Financial Crisis Looming on the Horizon (09/24/11)
Why Should SF Suffer with Poor Representation (04/01/11)
Lack of Leadership in San Francisco (04/01/11)
Inept Entities in the Southeast Sector (02/25/11)
Leadership With No Viable Plan (02/16/11)
The Changing of the Guard in San Francisco (01/24/11)
We Must Embrace 2011 Even as 2010 Has Allowed Us to Win and Make Progress (11/22/10)
How to Choose a Mayor When You Do Not Know How in San Francisco (11/22/10)
Our World in a Flux (11/17/10)
Lack of Accountability in All Our Major Projects in SF Totaling Over $30 Billion (11/12/10)
SF City Hall Sets Sail with the Wind in Front of Them (10/12/10)
Several Ohlone Villages in and around Hunters Point Naval Shipyard (06/16/10)
The Pathetic Legacy of Mayor Gavin Newsom (05/31/10)
Racial Tensions in San Francisco (04/19/10)
Workforce Training in San Francisco Is a Mess with Citybuild Wasting Millions (04/19/10)
No Summer Classes Puts Youth in Jeopardy (03/29/10)
Truancy Among Youth in San Francisco (03/07/10)
Sustainable Practices in San Francisco (10/24/09)
Quality of Life Issues in the Bayview (10/14/09)
The Bayview Hunters Point Beyond 2010 (09/20/09)
Plans Are Afoot to Steal Land (09/06/09)
2009 Economic Crisis (02/21/09)
| | | |
| --- | --- | --- |
| | The City and County of San Francisco turned the other way while PG&E milked the poor and controlled most of the power grid. They do that even today. The rich and the powerful and the greedy! Hunters Point where PG&E have an old plant built in the 1920's is one of the oldest in California. It still spews energy and while it does it also pollutes the air, the water and the land. | |


Grace Tabernacle Community Church on the Forefront - Bestows Honorary Degree (10/28/12)

The Increased Divisiveness - Shootings and Killings in the Southeast Sector (10/08/12)

49ers Choose Santa Clara, Ditch San Francisco to Build State of the Art Stadium (12/07/11)

Huntersview and Adverse Impacts to the Community Living in the Vicinity (11/14/11)

Shenanigans in the Bayview Hunters Point (11/04/11)

An Open Letter to the U.S. Navy on Parcel E-2 (10/24/11)

Occupy San Francisco Is Here to Stay (10/21/11)

Poisoning of the Bayview Community (09/26/11)

Shenanigans Linked to Hope SF in Bayview Hunters Point (09/23/11)

Quality of Life Issues in Jeopardy (02/17/11)

Lennar Earns Vallejo Title of a Dying City (02/10/11)

The Movement of the Commons in Bayview Hunters Point and Beyond (12/19/10)

Lowes to Pitch Tent at 491 Bayshore Blvd. Home of Former Goodman Lumber (10/18/10)

Three Large Tracts of Military Bases Abused by Very Corrupt Politicians in San Francisco (10/04/10)

Development for Development Sake at Hunters Point Shipyard and Candlestick Point (06/12/10)

BP Like Catastrophe Will Hit Hunters Point (06/06/10)

Candlestick Point and HPS Phase II (05/25/10)

Workforce in San Francisco (04/26/10)

San Francisco Planning and its Labor Council (04/10/10)

Hunters Point Shipyard and Candlestick Point - Fast Tracked (03/29/10)

District 10 Fails to Attract One Single Candidate Who Comprehends the Issues at Hand (02/22/10)

Sophie Maxwell Uneducated On Issues (02/14/10)

Hunters Point RAB Dissolution Recommendation

Hunters Point RAB Decision Memo

Hunters Point RAB Notice of Dissolution

Restoration Advisory Board Disbanded at Hunters Point Naval Shipyard (09/06/09)

Candlestick Recreation Area (09/03/09)

CARE complaint - BVHP Shipyard

Seventh Annual Portola Festival (09/13/09)

Sixth Annual Portola Festival (09/28/08)

The Former Boys and Girls Club on San Bruno Avenue (01/21/08)

Fifth Annual Portola Festival (10/21/07)

San Bruno Festival (10/1/06)

Dead Trees on San Bruno (09/14/06)

Trees on San Bruno Avenue in San Francisco (07/17/06)

11th Annual Junior Solar Sprint Challenge (05/28/06)

Portola District Neighborhood Map

Letter from the Department of Elections

Businesses on San Bruno Avenue

Since the early 1960's I have been fighting for Environmental causes. Of course back then no one called them Environmental Causes - you fought to keep the rivers clean, the air clean, the beach clean - you kind of knew what was good and what was not good. You banded with friends to make good stuff happen. It was a good feeling. (more)

Heron's Head Park at Pier 98 Contaminated: Do Not Permit Our Children to Go There, Ever (12/28/13)
Paramilitary Tactics Used to Intimidate Youths In and Around SF Public Housing (12/03/12)
California Environmental Quality Act (10/20/12)
So What Is Happening to San Francisco's Sunshine Taskforce? (09/29/12)
The Demise of San Francisco Redevelopment Agency (01/29/12)
Spineless Leaders Not Worth the Salt (11/28/11)
Occupy San Francisco a Glimpse of Reality (11/19/11)
The Banks Stole the Money in the U.S.A. (10/17/11)
Gentrification in the Southeast Sector of San Francisco (10/09/11)
Jobs in San Francisco (09/23/11)
The Precautionary Principle (06/12/11)
Lackadaisical Leadership at SF BOS (06/08/11)
1500 Hundred Homes to Be Demolished at Park Merced (04/06/11)
Youth and Incarceration in San Francisco (04/04/11)
The Ethically Challenged SFMTA (02/22/11)
SF Resources and Lack of Representation (02/18/11)
The Days of SF Redevelopment Are Over (01/31/11)
SFPUC and the Mixed Signals It Sends (01/17/11)
Units Planned on Polluted Environment at the Former Schlage Lock Property (12/06/10)
Hetch Hetchy Water is Sacred and Not to Be Wasted - Less Used to Pollute (11/29/10)
Who Is Truly Educated on Issues in District 10 and Where Were They All These Years? (10/18/10)
Corrupt Corporations Foster Greed and Destroy Centuries of Good (06/06/10)
Final EIR linked to Comments and Responses to HPS and Candlestick Point (05/25/10)
San Francisco Fails on Hunters Point Shipyard and the Last Frontier (05/08/10)
Lennar Loses Ground Swimming in a Cesspool of Woes and Toxicity (04/17/10)
Comments by Wilma Subra
Draft, EIR - Hunters Point Shipyard and Candlestick Point
California Must Address Cumulative Pollution and Green Gases (01/10/10)
Draft, EIR Hunters Point Shipyard and Candlestick Point (01/4/10)
Candlestick Point and the Shipyard Need Total Cleanup to Residential Standards (12/24/09)
Lennar and Candlestick Recreation Area (11/7/09)
San Francisco Public Utilities Commission (10/24/09)
Understanding Peak Oil Simply (09/25/09)
How Children in the Bayview Suffer (09/06/09)
Closing the Potrero Power Plant
(more Environmental Justice Advocacy)

All over the world the lay person is asking one question - how can I be safe? How can I exercise my freedom? How can I be free? After September 11, 2001 - we all CANNOT take our freedom for granted.
As the days lead to weeks and weeks into months and months to years - we can only hope. The human being is a very complex being. We human would like to have everything on a platter. A bed of roses. The future is bright - but it will demand innovative thinking.
"Epiphany - Blossoms of Hope" will reveal a series of articles. We hope it will inspire all women and men of good faith to view our Earth from a unique perspective. A perspective that will lead to making good stuff happen.


Surveillance, Security, Freedom and Peace of Mind for Ordinary Citizens (12/26/13)
Mainz - The City With a Long History (10/27/12)
Berlin - The City That Brought About World Change and Continues to This Day (10/26/12)
Nuremberg - The City That Means a Lot to Me (10/21/12)
Vienna - The City That Has Made History (10/14/12)
Florence and What It Offers the World (10/03/12)
Rome is Rome and It Is All in the Eye of the Beholder (10/01/12)
49ers Tried But Did Not Go to the Superbowl (01/22/12)
Edwin Lee Mayor of San Francisco (01/08/12)
We Must Not Forget the Era of Hooverville (11/27/11)
Are We Poised in San Francisco to Plan for the Future with
Honesty, Transparency, and Accountabilty? (11/19/11)
Central Subway Lack of Accountability (10/27/11)
The Debacle That Is Iraq (10/24/11)
The Poor We Will Always Have (10/16/11)
San Francisco's Sunshine Task Force and its Inept Ethics Commission (09/23/11)
The United States and the Rights of Native Americans and their Sovereignty (04/03/11)
Community Policing in San Francisco (02/23/11)
Notice to the Powers That Be Linked to District 10 and the Surrounding Area (02/14/11)
Neighborhood Parks Council Fake Town Hall Meetings to Revitalize Communities (01/30/11)
Where Is the Moral Conscience Today? (01/17/11)
Thousands of Youth Charged as Adults (11/26/10)
Doled Out Commission Appointments (11/19/10)
A Super Power Falling in Disgrace (11/15/10)
Treasure Island Development Authority a Bunch of Jokers (11/06/10)
Developers Jumped the Gun and Shot Themselves in the Foot (10/18/10)
Global Village
(PowerPoint presentation)
It is Time to Bring All People Together (05/06/10)
Senator Leland Yee Kick-Off Campaign (04/10/10)
Chowchilla Valley State Prison (12/07/09)
Chowchilla Valley Women's Prison (11/12/09)
Peace Day Celebration at Chowchilla Valley State Prison for Women (10/19/09)
RAP - Respect All People - Whakamana Tangata (10/7/09)
Big Developers Behind Gang Injunctions (09/19/09)
Caravan for Justice III (05/28/09)
Caravan for Justice II (3/27/09)
| | |
| --- | --- |
| I had the opportunity to talk to some Middle School children from E.R. Taylor School situated in the Portola District. I spoke to them about the San Francisco Port Authority and the Park they had come to visit. The Park has been named the Muwekma Ohlone Park. | |

Small Park Represented Big Dreams
The Death of Muwekma Ohlone Park
Muwekma Ohlone Park 2005
photos #1 photos #2
Link to "Urban Oasis Garden in Legal Limbo"
I was born in Nairobi, Kenya and I am always very proud that I was born in Africa. As soon as this idea of having a summit was brought to my attention, I did everything possible to make this summit a success in the Bay Area.

Darfur Genocide (9/18/06)



Muwekma Ohlone Website


The Debacle at Glen Cove and the Injustice Done to a Sacred Burial Ground (04/15/13)
Moving Across the Country with Lewis and Clark
Interior Cross-Motion for Summary J
Muwekma Ohlone Motion For Summary J
Muweka Ohlone Tribe v DOI Salazar
International Indian Treaty Council website
Justice for Native Americans pdf
Solar in the Desert at what price?
KOGI Lost Tribe of Pre-Colombian America
Video by Edward Goehring (12/17/09)
Sunrise Ceremony - Alcatraz (11/26/09)
We Are Still Here (11/21/09)
Mission Dolores and the First People
The Trials and Hope of the First People
A Blow to Trust Land and Indian Tribes
Muwekma Closer to Federal Recognition
Shellmound Walk - 2008 (11/24/08)
Jose Gusman and the Ohlone language
A Dispute About Ohlone Remains
Shellmound Peace Walkers: November 15-23, 2007
Protect Medicine Lake (4/6/07)
Sacred Shellmounds (3/30/07)
San Francisco Peaks - A Victory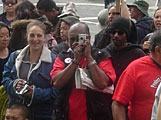 San Francisco Peaks (9/15/06)
Aloha Festival 2006 (8/11/06)
Sacred Sites in California (06/10/06)
California Sacred Sites (PDF) (06/08/06)
International Indian Treaty Council
Sacred Sites Visited and Alcatraz Gathering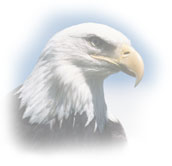 Federally Recognized Native American Tribes
The Muwekma Ohlone Tribe: Perspective
Sacred Burial Grounds — Shellmounds
Maori Art Exhibit Opens in San Francisco
California Indians and Genocide
Link to "Revival of the Muwekma Ohlone Language"
Link to "Composition of the Costanoan Tribes"
Link to "World Class Native American Museum"
Link to "Tribes Win Trinity Flow Fight"
Major Indian Burial Site Uncovered at Lafayette Development
We are here on this earth for a limited time and all of us human beings have just one chance to live a full life and make sense of our existence. The least we can do is respect Mother Earth. It is important that we take care of our Earth and leave it a better place for those that will live on this Earth long after we have left it.

Former San Francisco Mayor
Willie Brown




| | | |
| --- | --- | --- |
| | The African American community has always been strong and contributed to the growth and culture of our city. Now at last we are witnessing the creation of an African American cultural institution in the Yerba Buena district of downtown San Francisco. | |

Are Blacks Becoming History in San Francisco? (02/20/08)
Interview with Dr. Martin Luther King Jr.
Black History Month 2008 (01/21/08)
Black History Month 2007 (02/20/07)
Juneteenth 2006 (06/26/06)
Link to "History Takes Second Look at Black Panthers"
Mabel Teng and Black History Month
Presidio of San Francisco Officers Club
(more African American Cultural Heritage)
| | | |
| --- | --- | --- |
| Evergreen plantation has over twenty-five slave houses neatly built in a row. Neatly planted are the famous Evergreen Oaks with their hanging Spanish Moss. Most of the slave houses or quarters are being rehabilitated today. We were given the opportunity to enter one and take photographs. (article; photos.) | | |
Link to "Thousands Online For Slave Data"
L:ink to "Californians to Get Look Back at Slavery"
Light at the End of the Tunnel
top







Buffalo Soldiers: The Hidden History of our African American Heroes (2013 Gala PDF)
Buffalo Soldiers and the Indian Wars
Buffalo Soldiers Cemetary, Presidio of San Francisco
Buffalo Soldiers in the Philippines
Italian Town Honors Black GI's
When the West Was Black: Cowboys Lament Loss of Rodeo

For Children


Sixth U.S. Army, the Presidio, and Korean War, 1946-1980
(Adobe Reader Format)
Photograph of Commemorative Marker
More Sixth U.S. Army Photographs
My sister Eualalia and niece Jacqueline
- 5000 Years of History -
by James Carter

Diversity in the NPS

The Presidential Debacle
Tata Madiba Nelson Rolihlahla Mandela